BSP App LITE for Android
BSP App Lite mobile application provides to the user free information on electricity prices in the Slovenian wholesale market. Shown electricity prices are consistent with the trading results at the BSP Energy Exchange.
Main characteristics of BSP App LITE are:
Graphical and tabular presentation of the main electricity products traded at BSP Regional Energy Exchange,
Graphical and tabular display of the market coupling results on the Slovenian-Italian border,
The results of day-ahead trading (d +1),
Latest BSP Regional Energy Exchange news.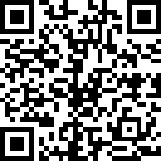 Help