Company Presentation
The company was founded in 2008 by Borzen, Power Market Operator, and Eurex Frankfurt, European Derivatives Exchange, AG. Since the change in ownership structure in 2010, shareholders of BSP have become Borzen, d.o.o and Eles, d.o.o., both with the same 50% share. The company is entering the market under the trademark name BSP SouthPool.
The vision of BSP is to be an important part of the process of market integration with the neighbouring markets and regions into a single European electricity market through the market coupling mechanism.
The BSP provides market participants with the high-quality, transparent, competitive and comprehensive services of an organised electricity market.
Highly professional, neutral and influential Power Exchange BSP promotes development of Slovenian energy market and also transfers its gained knowledge and experience in the South East Europe region.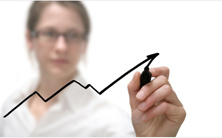 Help