Vision
The vision of BSP is to become an energy exchange, connected to neighbouring exchanges and regions with market integration to a single European electricity market through the market coupling or implicit auctions mechanism. BSP enables high quality and complete services of liquid, competitive and transparent power exchange to the members, which ensures them safe trading and lowers their risks and costs.
As an expert, neutral and influential energy exchange, BSP is the promoter of the development of markets, their efficiency and the transfer of knowledge and experience to the SEE region.
Mission
BSP's mission is to ensure the development competitive environment in energy market, to increase the financial security of market participants and to provide an efficient utilization of production and transmission energy infrastructure by active co-operation in the pan-European market-coupling projects.
Goals
BSP has a clearly defined strategy. The most important strategic goals can be summarized as follows:
Strategy of domestic market business growth

a) Day-ahead market coupling on all borders of slovenian electric power system with the right to use PCR assets
b) Intraday market coupling on all borders of slovenian electric power system with the right to use XBID assets
Strategic integration

a) Integration with neighbouring markets within the field of regional market coupling iniciatives


Diversification Strategy

a) Implementation of new products (block products and negative prices)
b) BSP as an auction center for long-term products (implementation od long-term auction for buying/selling of electricity power)
BSP as a Nominated electricity market operator (NEMO)
BSP as a Market Surveilance supervisor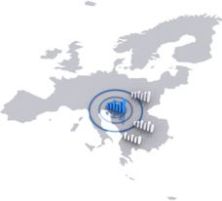 Help